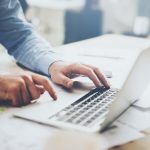 Help when you need it most
Our priority is to negotiate a fair and prompt claim settlement on your behalf. Right from the start we aim to give you outstanding support and advice on every aspect of the claims process. Depending on your cover we may use our in-house claims facility where our expert technical knowledge and strong relationships with insurers will help get you back to 'business as usual' as fast as possible.
How to Claim
In the event of a claim please notify our Claims Team as soon as possible, quoting your policy number.
The Claims Team will then advise the most appropriate course of action and determine whether an Insurer's claim form will be required or whether the matter can be reported to Insurers direct.
To start your Claim, call our Claims Team on 01732 228790.