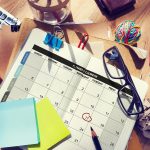 Insuring Event Organisers
Event Organisers Insurance
As an Event Organiser, your risk exposure starts as soon as you sign a contract with the venue to host the event. At this time, it is imperative you consider all potential risks and the contractual liabilities that you are now responsible for. At Towergate Coverex we are adept in providing Event Insurance and understand the risks involved. We take the hard work out of arranging the cover you need, giving you peace of mind.
Towergate Coverex will provide:
Cancellation & Abandonment,
postponement, curtailment

Public and Employers Liability

Indoor and Outdoor Events

Money

Terrorism including Threat

Enforced Reduced Attendance

National Mourning

International Events

Public Liability in isolation

One-off Events

Multi-Event Schedules

Key Speaker and
Non-appearance

Events with Fireworks included
From school fete insurance to international exhibition insurance, we provide insurance for every type of event including corporate events, awards ceremonies, concerts, conferences and exhibitions.
Responsibilities
Consider all the parties that have a vested interest in the success of the event – the association, any committee that has been formed, the venue and the sub contractors. Ensure that there are sufficient contracts in place so that each party knows exactly what they are responsible for.
Risk Analysis
Risk analysis

Carry out an initial risk analysis detailing the frequency and severity of hazards that could impact on the success of the event.
Cancellation risk

For the cancellation risk it is best to insure this as soon as possible – you do not pay any more if the policy is in place for a longer period of time, in fact it can be more cost effective to buy cover earlier.
Public liability
Ensure that you have adequate public liability insurance. Some venues stipulate the minimum amount of cover that they expect you to have but a limit of £5 million is not unusual.
Risk assessment
Risk assessments should always be carried out – remember – if it is not written down it did not happen!
Risk management plan
A risk management plan can be invaluable in the event of an unexpected incident – this can be as simple as a 4 page document incorporating a communication plan should an incident occur. It is also advisable to have someone trained to talk to the media if the event is sufficiently high profile.
Get a Quote
Complete this short form or speak to one of our specialist advisors on 0344 892 1603 for a quote.
Please note fields marked with a * are mandatory.
We also provide insurance for: