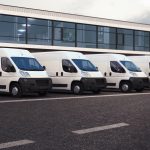 Insuring Commercial & Fleets
Commercial & Fleet Insurance
Our aim is to ultimately provide our clients with advice, services and products to help make them more successful in their own field. By assisting our clients to succeed, we in turn become more successful.
The Towergate Coverex approach:
Our approach means drawing together traditional insurance with new innovative ideas, practical
and tangible advice on Risk Management and emerging risk.
This helps our clients to stay ahead of competitors, expand and develop into new areas, safe in the knowledge we have worked in unison to consider risk issues.
Total Cost of Risk Focus
Traditionally industry focus is on insurance solutions and products. Our approach is to look at cost of risk across the organisation investigating ways to best protect you and your business.
Risk Management Focus
Risk Management is crucial to our philosophy with dedicated, qualified operational and strategic risk management resource assigned to your service team.
Innovation
We look to bespoke and innovating solutions for each client to provide a service and programme to suit your needs.
Get a Quote
Complete this short form or speak to one of our specialist advisors on 0344 892 1608 for a quote.
Please note fields marked with a * are mandatory.
We also provide insurance for: